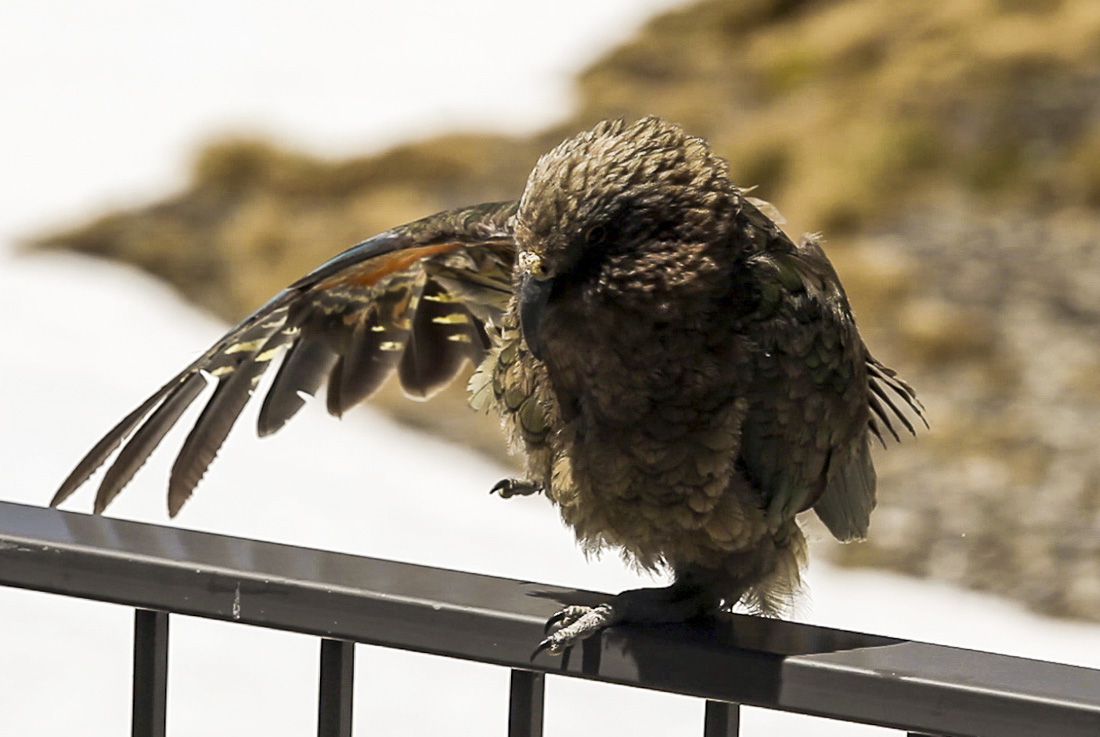 We now have several of the Kea video sequences uploaded to the Vimeo site.
Let us start with the unedited "Live Parrot Silly Walks and Squawks Sketch". Its not necessary to say any more about this here. You will find some background blurb beneath each opening frame.
Here are a few more – at this stage they are just the unedited sequence as filmed. There are many more to come and the plan is to assemble a film sequence incorporating the best segments. A few of these do not have a good soundtrack unfortunately. Each sequence was originally filmed in HD and the iridescent plumage details etc generally look amazing.
I'll have more for you soon.
Gilbert van Reenen's Website CLICK HERE
Information about Gilbert's Whare Kea Artist in Residence Programme


The Southern Skyline from the Whare Kea Chalet on the Albert Burn Saddle – Tititea on the right.

Click on any static image on any post to view at full screen size resolution.