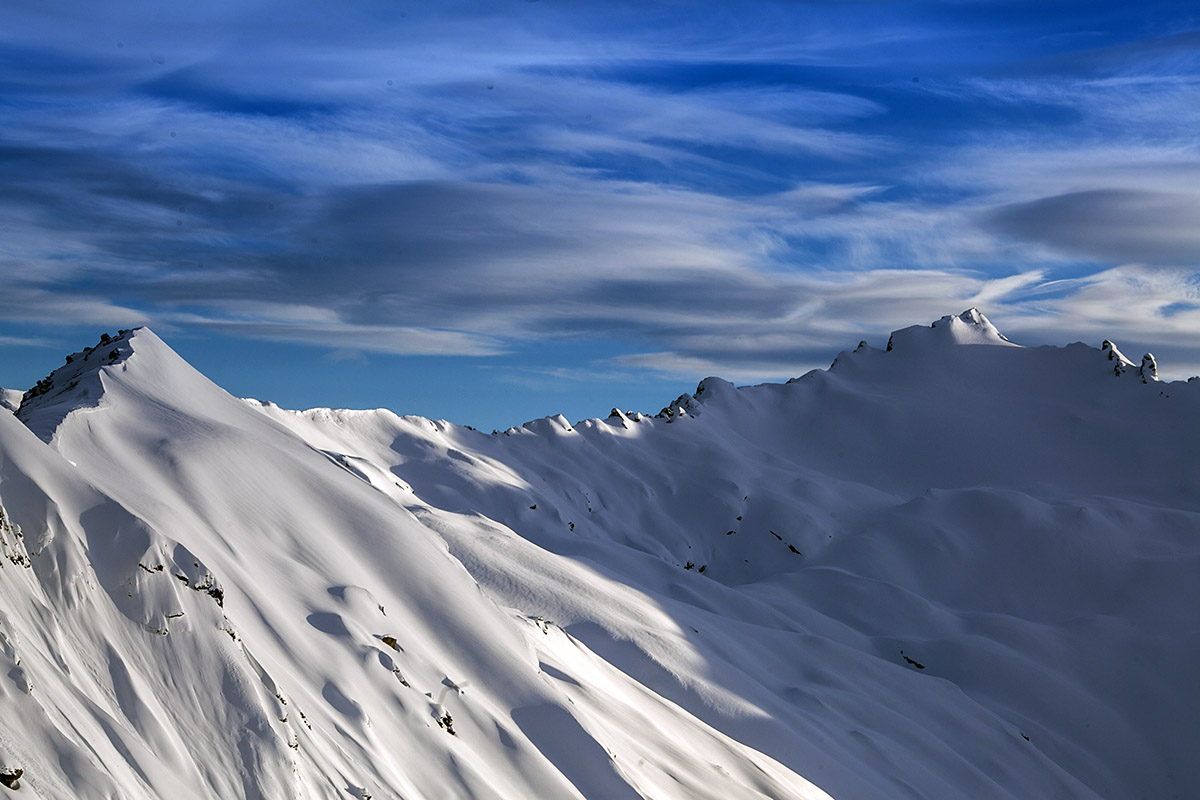 Dramatic first light across the Albert Burn Saddle
After a week of stunning stable weather , it looks like we are poised for some more of the dynamic stuff that we experienced up at the Albert Burn Saddle.
I have been busy converting and uploading some of the time lapse sequences to higher resolution versions.
I've uploaded three of these to view tonight. The FIRST VIDEO is one of my favourites and is unfortunately short. Its of the lenticular cloud developing over the Albert Burn basin. PLEASE NOTE – because the high res mp4 files are much larger than the previous ones , you will need to wait a while until each is downloaded before you can commence to play it. It will depend on your download speed of course.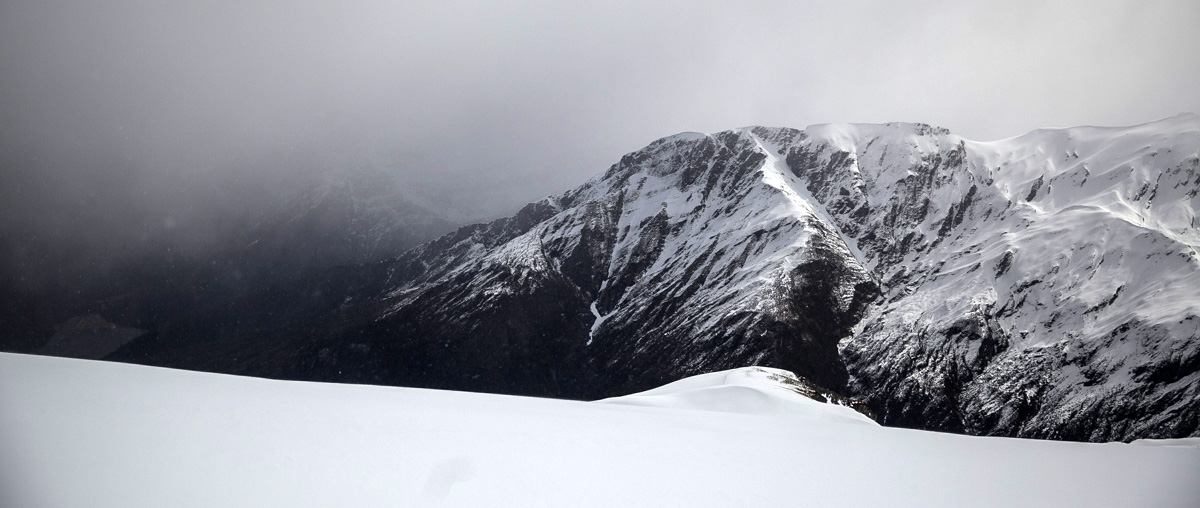 The view to the west from the Whare Kea Chalet towards Mt Sisyphus
HERE is a short segment of a HR video of a storm over the same view. A longer version will hopefully be posted tomorrow.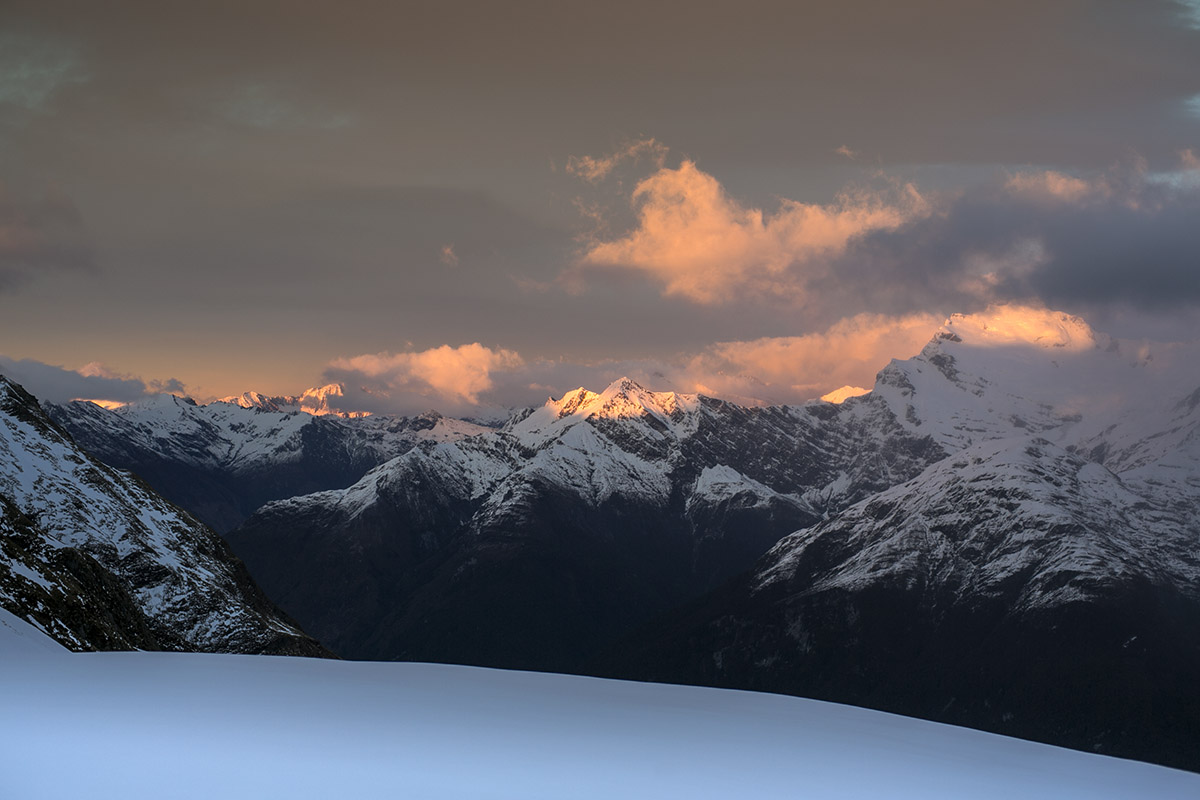 South towards Mt Earnslaw
HERE is a longer video of the cloud coming and going over Mt Fastness. Its been blowing like that up there for most of today.